<![if !vml]>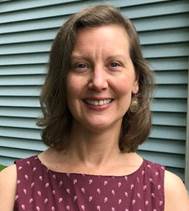 <![endif]>Diane S. Shinberg, PhD
Director of Public Health
Associate Professor
Department of Sociology
Indiana University of Pennsylvania (IUP)
I teach a broad range of courses at IUP, including:
            Principles of Sociology (SOC 151)
            Medical Sociology (SOC 442/542, formerly SOC 342)*
            Sociology of Gender (SOC 363)
            Disability and Society (SOC 452/552)
            Sociology of Work (SOC 348)
            Proseminar (SOC 700/LDSR 800)
            Scholarly Writing in the Social Sciences (SOC 707/807)
            Sociology of Health Care (SOC 721/821)
            Analysis of Social Data (SOC 762/862)
            Survey Research Methods (SOC 767/867)
* Required in the Public Health major
Previously, I've taught graduate seminars on:
            Gender and Health
            Sociology of Aging and the Life Course
I'm excited to serve as the inaugural Director of IUP's multidisciplinary Bachelor of Science Program in Public Health!
IUP celebrated National Public Health Week on April 2-6, 2018. Events are listed here and in this brochure (printable, tri-fold, in PDF format).
For the 2016-2017 Academic Year, I served as Chair of IUP's University-wide Sabbatical Leave Committee.
I was just elected to serve as Membership Chair of the Section on Disability and Society of the American Sociological Association (from August 2018 through August 2020). From August 2014-2017, I was Section's Secretary/Treasurer.
From 2012 through 2016 I served as coordinator for our Sociology MA Program, overseeing our admissions decisions, graduate assistantship awards, student advising, thesis & non-thesis options, internships and independent study.
Contact me…
Email:            shinberg@iup.edu
Public Health…
Phone:          724-549-6148
                        724-357-0137
Office:            Sutton Hall, Room 352
                        Public Health Program
Mail:              1011 South Drive
                        Indiana, PA 15705
                        USA
Sociology…
Phone:          724-357-4769
Fax:                724-357-4842
Office:            McElhaney Hall, Room 112B
Department of Sociology
Mail:              College of Humanities and Social Sciences
441 North Walk
Indiana, PA 15705
USA
Last updated: June 2018